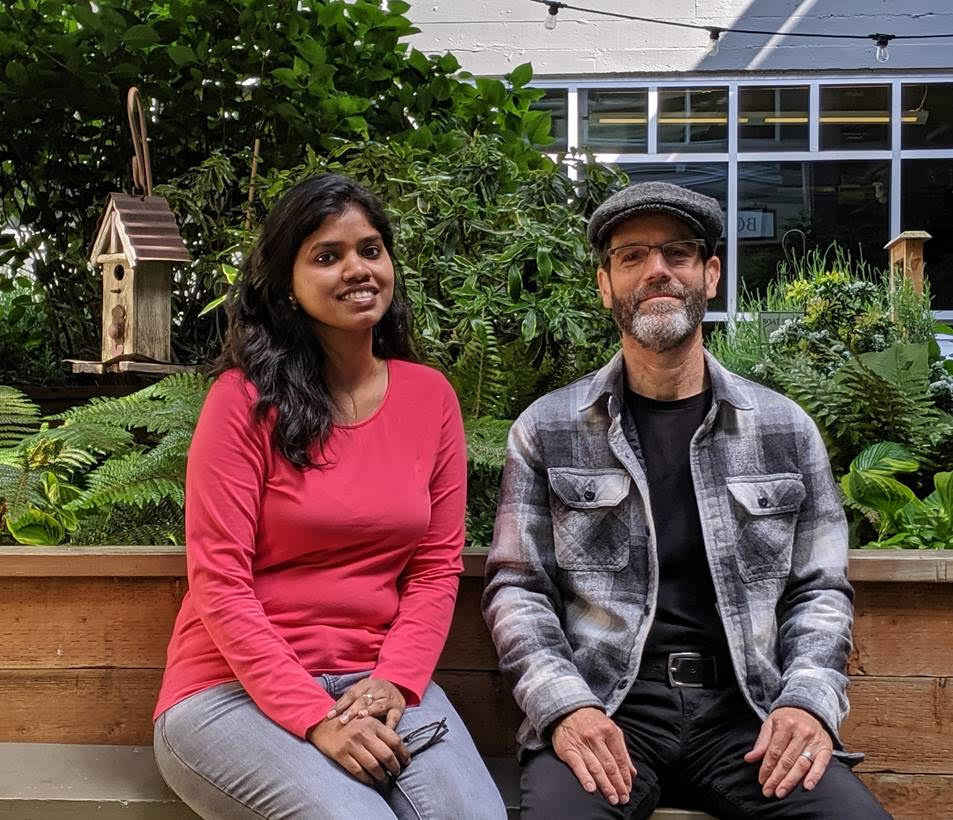 Kevin Spence Architect
Kevin Spence is one of Northwest Work Loft's resident architects, but it wasn't architecture that originally brought him to the building.
Believe it or not, Kevin first stepped foot here as a college student in 1981 when visiting Seattle to attend a preconcert party his friend was hosting. He rediscovered Northwest Work Lofts in 1993, when he was hired by a young architect who was starting a small practice.
After working on-site for five years, he had gotten to know the property owner, Raleigh Andrews, as well as everyone on the third floor. He had fallen in love with the building and the community, and in 1998 decided that there was no better place to launch his own firm.
Now, Kevin runs Kevin Spence Architect, a team of two specializing in helping people transform the houses they buy into homes they love to live in. Currently, the team is made up of Kevin and Priyanka Mudaliar, who joined him in January to help keep projects moving forward. They share their space with a lighting design firm and another architect.
With more than 25 years of experience, Kevin Spence Architect helps guide homeowners through the design, permitting, and construction of home remodels, contemporary new construction, detached accessory dwelling units (DADUs), and cabins. They thrive on tailoring beautiful and thoughtful design solutions to fit their clients' priorities, site, budget and lifestyle.
While Kevin could have started his firm anywhere, he has chosen to stay at NWWL over the past 21 years. From a practical standpoint, Kevin appreciates that the building is strategically located, with easy access to the Seattle Department of Construction & Inspections, the downtown consultants he collaborates with, and his home. "As a bonus," Kevin adds, "I enjoy a daily bike commute through Myrtle Edwards Park, which has my favorite waterfront and Olympic mountain view in the city!"
As an architect, Kevin also appreciates Northwest Work Loft's unique design: "I love the lofty space, big windows, the old timber structure, and even the quirks that give it life as a creative studio space. The building is a refreshing counterpoint to the world of offices with sheetrock walls, acoustic tile ceilings, and cubicles."
Kevin describes the property well when he says that he loves "the authenticity of the building, which doesn't need dressing up. It has a history of family ownership and work community that can be felt (not to mention our neighbor Boat Street Kitchen!)."
That "family ownership and work community" are another large part of what has kept Kevin here over the years. "The management staff has been exceptional," he says. "The building owners and the office team of Nicole, Jeff, and Elizabeth know how to treat us like people, not just tenants. And the building maintenance team of Sung and Jared has always been friendly and responsive in resolving the occasional issues that surface in this old building."
Of course, Kevin himself helps make our wonderful work community what it is, and we're happy to be the place his business calls home.