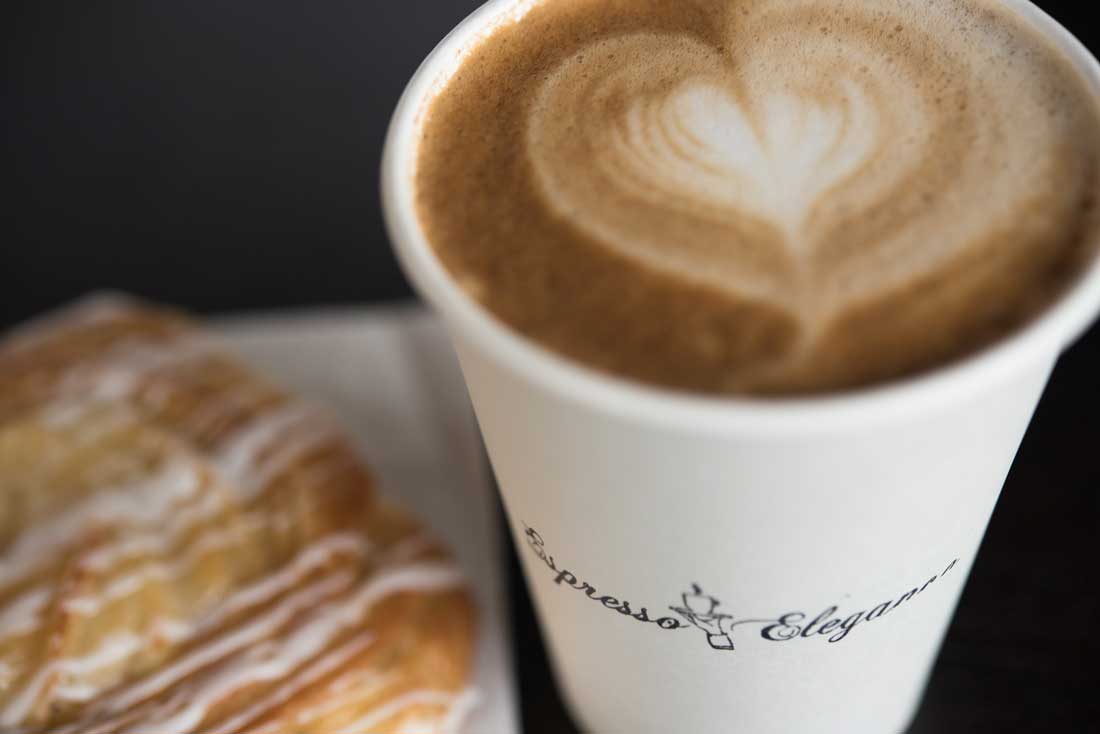 Espresso Elegance
If there's one place where you might run into any number of Northwest Work Loft tenants, it's Espresso Elegance — Northwest Work Loft's resident cafe and Seattle and Portland's premier espresso catering service.
People in Lower Queen Anne and Belltown know Espresso Elegance as their go-to spot for delicious espresso and baked goods, but the business's real fame comes from its espresso catering services. Using their mobile espresso carts, Espresso Elegance brings delicious espresso to gatherings of all kinds, such as parties, conferences, and school and corporate events. They've been providing this service for nearly 30 years, making them one of the oldest standing espresso catering companies in the United States.
At any given time, Espresso Elegance has four employees on-site, and four to ten people running in and out to carry out the espresso catering services and other business. It's a busy environment, but their work loft meets the challenge with a number of amenities.
"Our space is our hub for all things espresso-related," says Terry Patton, Espresso Elegance owner. "It's a multifunctional space that holds our office, warehouse, and coffee shop." Being able to house all operations in the same space makes running everything that much easier.
Northwest Work Loft's location is also perfect for Espresso Elegance's espresso catering services, with easy access to downtown Seattle and major arterial roads.
What the team at Espresso Elegance most appreciates about their space, though, is the management, and the fact that it "runs its operations as though each tenant is family." In a city where a lot of property management is conducted via online portals, being "genuine and accessible" counts that much more.