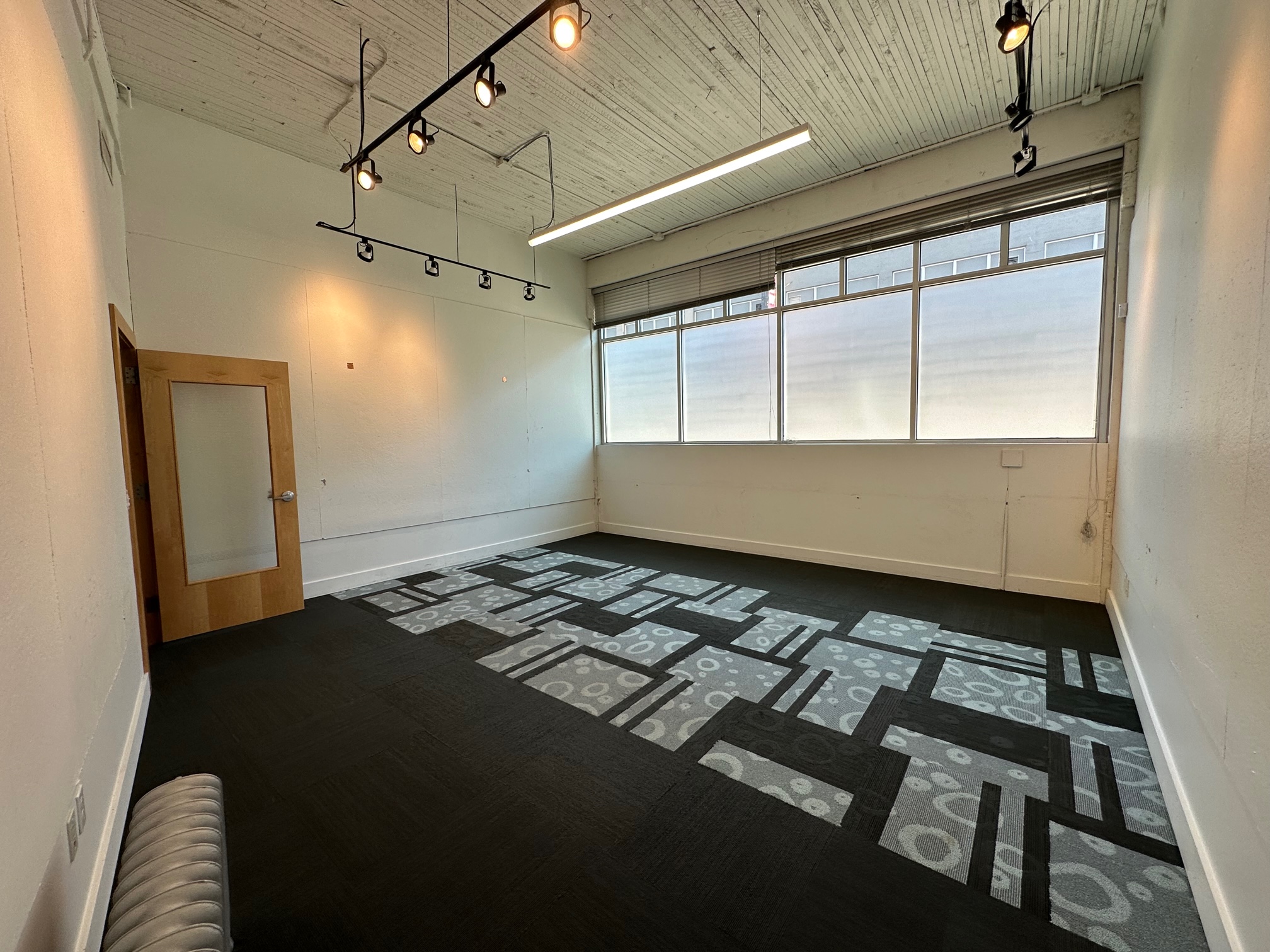 Work Loft Amenities Checklist:
4 Things You Need for Success
Are you searching for a work loft to rent for your small business or startup team? Moving into a space that fits your vision can be one of the most exciting starting moments. However, finding a spot with the right amenities is also challenging, especially with many options.
So, the best way to narrow it down is to decide what's most important for your business' success. This blog post will provide a checklist of 4 essential work lofts amenities to make this choice easier. Keep reading to leave the stress behind and discover the ideal place you and your team deserve!
1. High-Speed Internet
The connection speed is the most important factor when moving to a new space. Make sure it's reliable and fast enough for your team to work without annoying interruptions. With a good internet connection, you can collaborate seamlessly with coworkers in or outside the office, attend video conferences, and more!
2. Ergonomic Furniture
You want your workspace to be pleasant enough for long work hours and avoid potential health problems such as neck pain, headaches, or backaches. Look for desks that are adjustable in height, chairs with lumbar support, and other pieces of furniture to improve comfort.
3. Conference Rooms
Conference rooms can be incredibly helpful for meetings with potential clients, team brainstorms, and other events. Search for a space with more than one room, allowing more conversation privacy. You should also ensure there's enough natural light and other amenities like projectors or whiteboards.
4. Parking Spaces
Finally, consider the availability of parking when making your decision. Knowing whether you or your visitors can park in the lot for free is important to avoid any issues or discomforts. It's also essential to see if other transportation options are nearby, like subway stations or bus stops.
Find The Necessary Amenities at Northwest Work Lofts
When starting your business, you pursue a dream and want to do it on your terms. You deserve to have all the tools needed to make it come true. Looking to rent office space in Seattle? Northwest Work Lofts provides the right amenities for you and your team to be successful. We understand you want your team to be comfortable while working efficiently, so we'll make that happen.
Our building has been the home of dozens of small businesses and startups. We offer unmatched internet speeds, ergonomic furniture, soundproof conference rooms, and parking spaces. If you don't visit our available workspaces soon, you might lose the chance to work in one of the best lofts for rent!
Are you ready to talk to us about your dream workspace? Contact Northwest Work Lofts today, and let's get started!