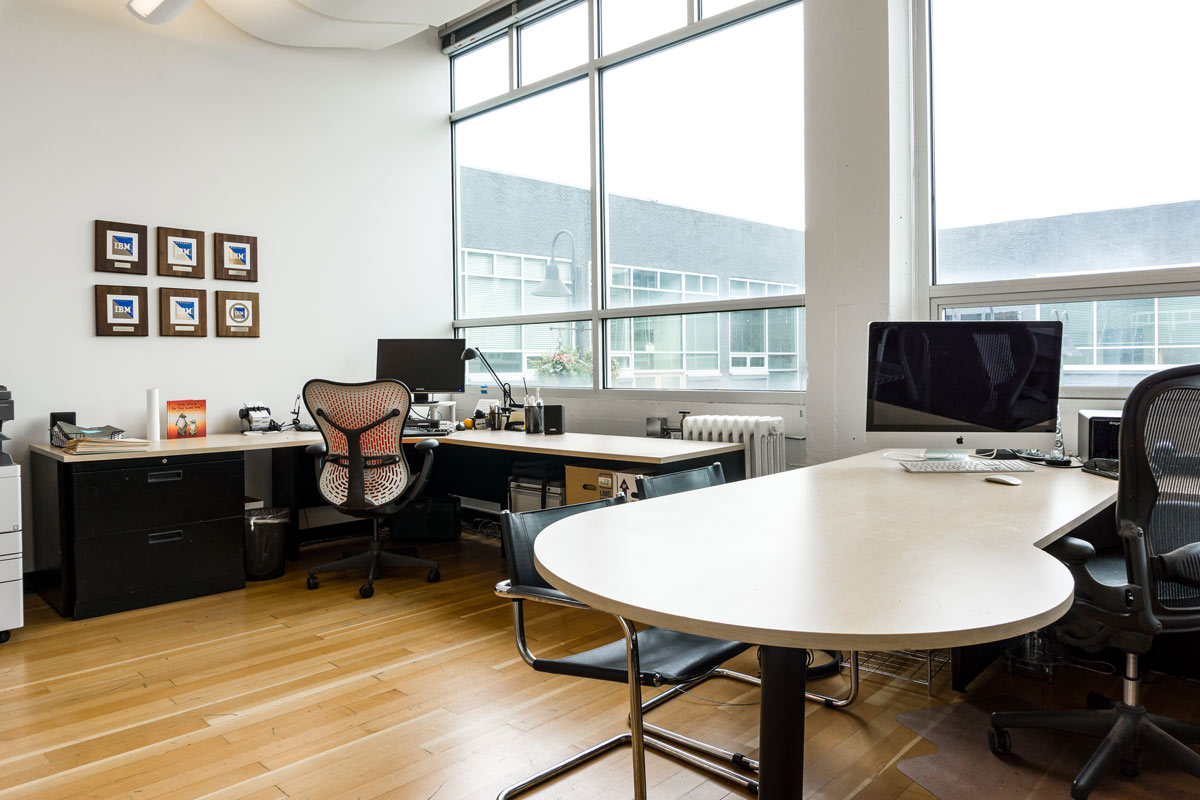 Adapting to Remote Work:
Transitioning to a Work Loft Smoothly
More and more companies are embracing hybrid work models, allowing team members to switch between working in the office or from their remote workspaces. This format offers great flexibility, but adjusting to it can be challenging. If you've just started this transition, it's natural to be overwhelmed.
But don't worry! With some planning and thoughtful implementation, you can create a system that works for you and your team. If you've decided to get a work loft to increase comfort and productivity, this blog post is for you. We'll walk through some simple steps to make this process smoother so you can enjoy this new journey without stress. Let's begin!
Step 1: Select the Right Work Loft Provider
The best way to ensure everyone is comfortable with the transition is to select the right work loft provider. A reliable provider should have various workspace options with modern amenities such as high-speed internet, comfortable seating, and ergonomically designed workstations.
The work loft should also have features like conference rooms and break-out spaces that can accommodate your team's specific needs. That way, everyone can attend team meetings and collaborate without technical issues.
Step 2: Communicate Transparently With Your Team Members
Your team is the foundation of your business, so ensuring everyone is on the same page is important. Here are some measures you can take to keep your team informed and comfortable:
Set up a team chat channel to discuss project updates, progress, and any roadblocks.
Schedule video calls or web conferences to help your team stay connected.
Create surveys or polls to gather feedback from your team on how the transition is going.
Stay transparent about changes and keep everyone updated about new policies or procedures.
Step 3: Establish Hybrid Work Policies
Now that you've communicated with your team, it's time to set up policies for the work loft. This includes everything from setting up a regular schedule to ensuring everyone can access the necessary tools.
Ensure all safety measures are in place and communicate them to your team. Additionally, create a system for tracking progress, such as setting up deadlines and tracking tools. This will help ensure everyone is on top of their tasks and the project stays on track.
Move Into Your Ideal Workspace at Northwest Work Lofts
When transitioning to hybrid operations, you deserve to have the ideal workspace. Looking for office space in Seattle? Northwest Work Lofts offers spacious and comfortable work lofts with the best amenities! We understand how much time, effort, and money goes into moving your team, so we strive to make the process as smooth as possible.
If you don't plan your remote work transition carefully, it can be time-consuming and costly. Don't let anything go wrong with this process. Contact us today and start your remote journey at one of our available work lofts!