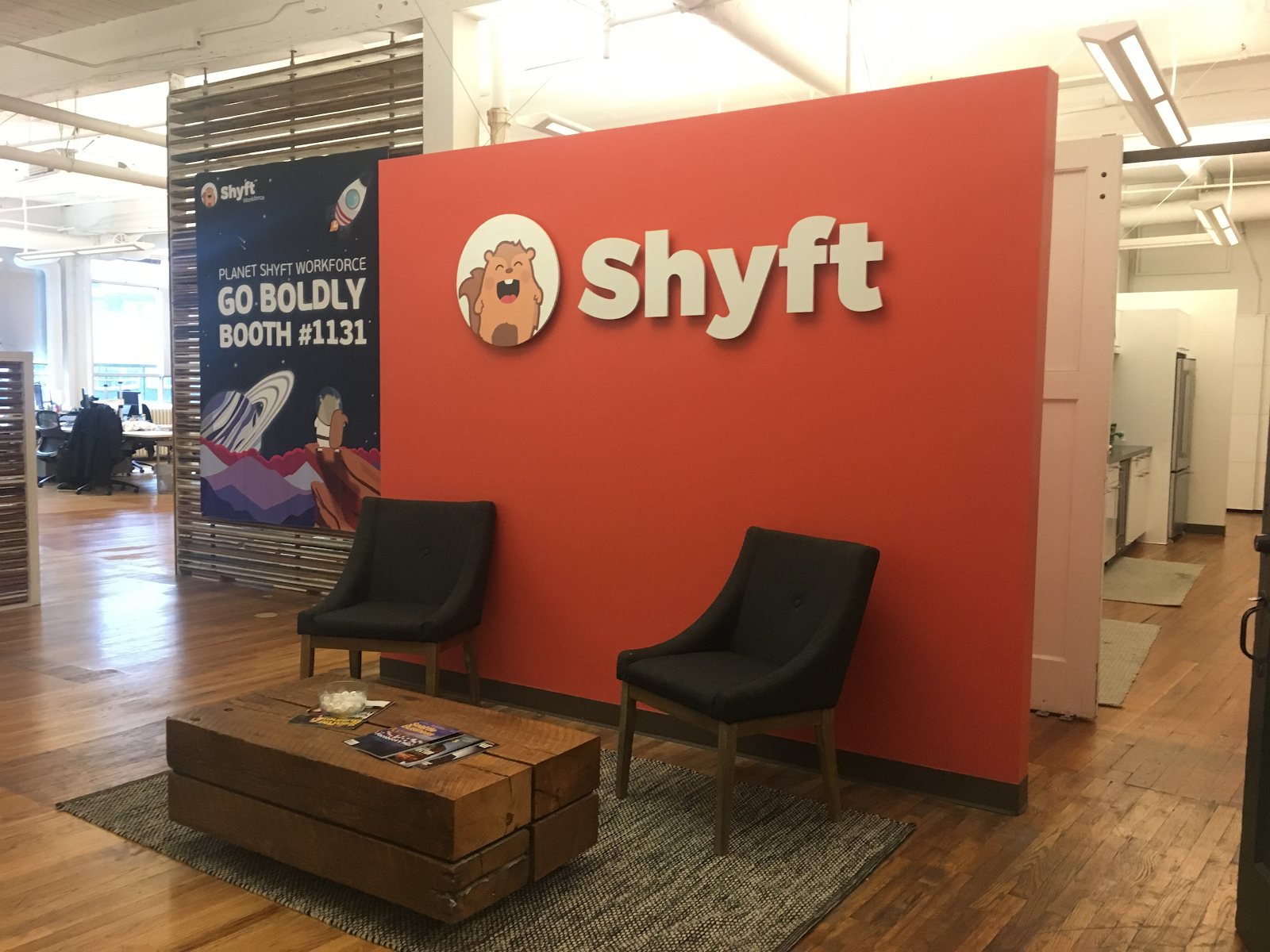 Shyft Technologies
While we strive to create better workspaces for Seattle businesses, one of our tenants is improving companies' work environments in a different way: Shyft Technologies.

Although it's still a growing startup, Shyft Technologies is already seeing success with its flagship product Shyft, a mobile workforce management app for today's mobile-enabled worker. The Shyft app empowers workers to adjust their schedules by trading shifts with coworkers on their mobile or desktop devices. The app also includes schedule distribution, team communication, and other features tailored for managers and associates in the retail, supply chain, food service, and grocery industries.
The hard work of the Shyft Technologies team is paying off: Gap Inc. deployed Shyft across its portfolio of brands to enable flexible scheduling and improve employee engagement. And the team is doing all their work from their space at Northwest Work Lofts.
Shyft Technologies chose Northwest Work Lofts because of its central location and loft-style space, which supports collaboration and creativity for their team. "It's easy for members of different departments to mingle and ask questions of each other," says Savannah Davis, Shyft Technologies' content marketing manager. "We also love the community at NWWL, and the building's unique character perfectly suits our fun brand!"
On clear days and at sunset, you'll see Shyft Technologies staff snapping photos of their office's view of Elliott Bay and the Olympic Mountains, which "never gets old." They also love "being close to Olympic Sculpture Park and being able to go out for lunch in Belltown, Queen Anne, or even downstairs at Boat Street Kitchen."
In fact, Northwest Work Lofts is such a good fit that the company is now in their second unit here. "We are a growing startup," Savannah explains, "and Northwest Work Lofts has worked with us to ensure our space can evolve with us."

We're sure that Shyft Technologies will continue to expand in the coming years, and as they do, we'll be here with the right space to fit their needs.