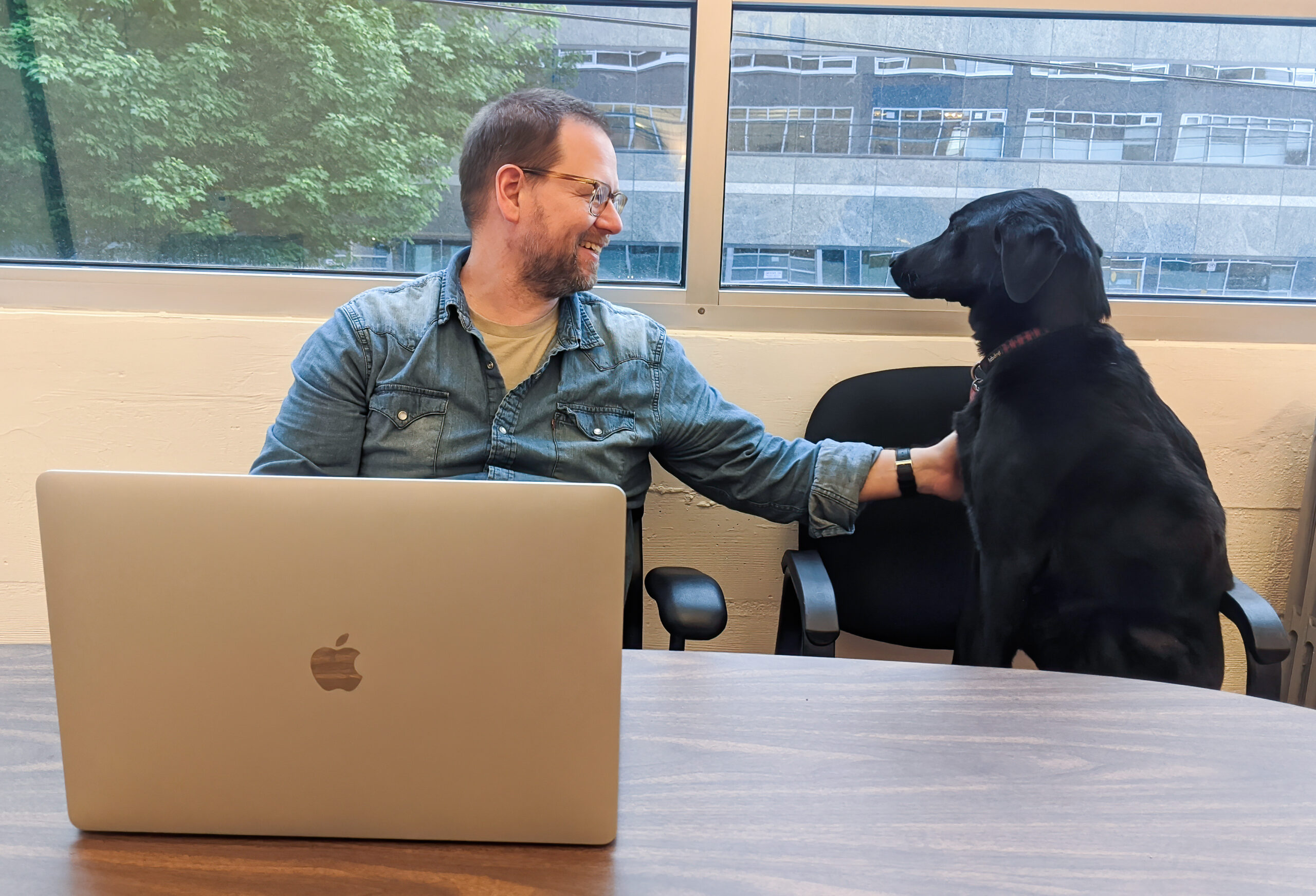 Clyde Golden
We're proud to welcome our newest tenant to Northwest Work Lofts, Clyde Golden.
Clyde Golden is a creative agency offering consumer research, content creation, and messaging across channels such as email, in-app, video, and the mobile web. Led by owner and Creative Director Tim Yeadon (pictured above), this small but strong team aims to help businesses build their brands and connect with their target customers.
We learn your business, tell your stories, and solve your riddles.

-Clyde Golden's motto
When searching for a new office to call home, the Clyde Golden team was hoping for a flexible office, studio, and production space within a community of other small businesses, and they found a perfect fit with Northwest Work Lofts. "So many offices here in town are small and cramped with low ceilings and grey carpets," explains Marketing Coordinator Meghan O'Neill. "That isn't NW Work Lofts. Plenty of giant dogs, too!"
Since the team joined Northwest Work Lofts in March, their introduction to their new space has been an unusual one. Tim and his dog Maeby are currently the only ones working on-site regularly to promote social distancing, but the team has gotten to see the space and can't wait to start coming in post-pandemic.
"It is in a great location and is the opposite of a stuffy office," says Meghan. "We love the old wood and barnhouse style doors, too. Sadly due to COVID, we haven't met many of the other tenants yet, but we are looking forward to adding them to our list of things we love."
We can't wait for Clyde Golden to get to know their space and neighbors better once they can safely do so, and to welcome all of our tenants back on-site!