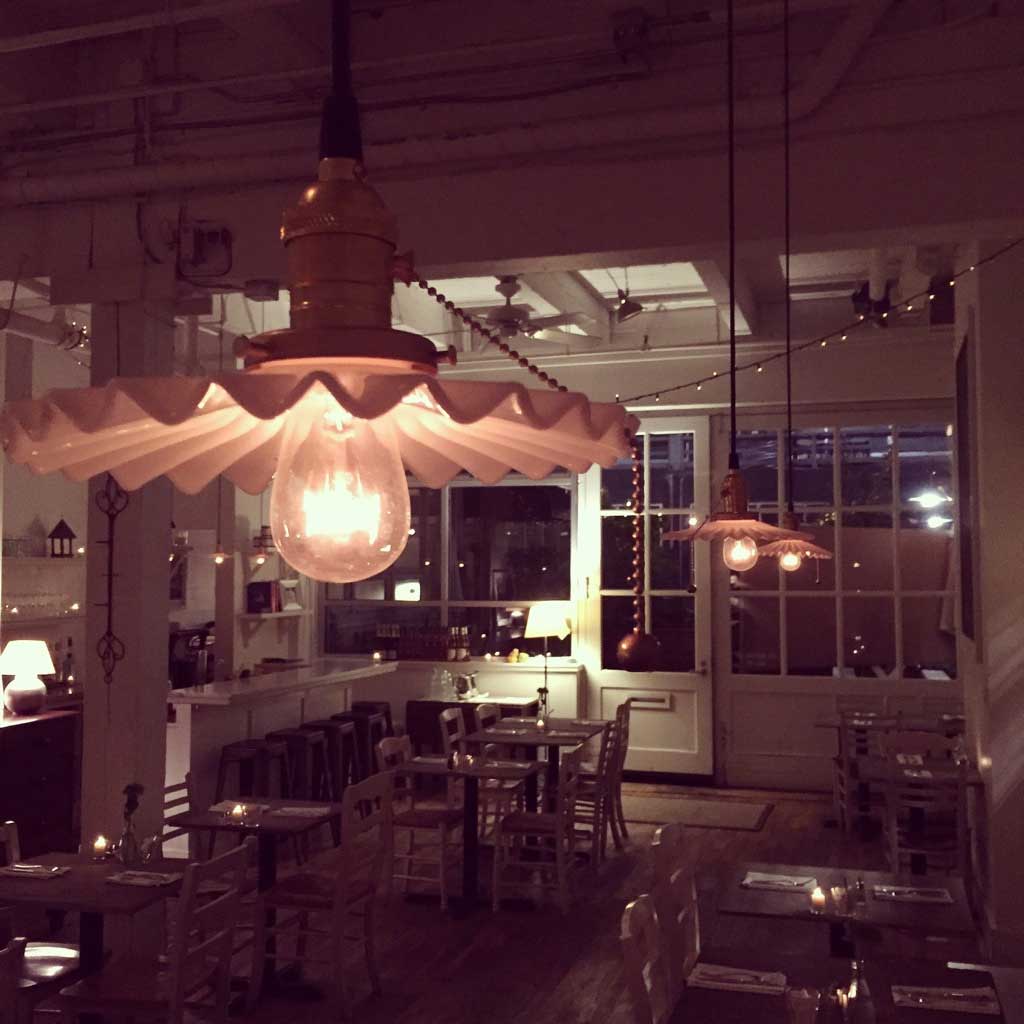 Boat Street Kitchen & Bistro
The Northwest Work Lofts is home to a number of different kinds of businesses, including one full-service restaurant: Boat Street Kitchen & Bistro.
Boat Street Kitchen has been with Northwest Work Lofts since 2005, and serves dishes inspired by rustic French cooking. The restaurant provides catering, cooking classes, food to go, and a space for private events in addition to their regular brunch, lunch, and dinner service. Behind all of this is a small but mighty team of around 15 employees.
Northwest Work Lofts isn't the original location of Boat Street Kitchen, which used to be in the University District under the name of Boat Street Cafe. When asked why she chose Northwest Work Lofts as the restaurant's new home, owner Susan Kaplan says "it was an easy choice": "We loved the building; it was in sync with our desire to have a space that is simple, all-natural, and unpretentious."
Finding such a place isn't so easy anymore. "There aren't many places in the center of Seattle that still feel real, grounded in history, solid, and scaled to human size," explains Susan. "In a city of ever increasingly 'hip,' 'trendy,' fake, and ugly spaces, NW Work Lofts has not only survived — it has maintained its integrity."
Susan loves the building's idiosyncratic layout and quirkiness, high ceilings, old doors, large windows, and the light those windows let in — "sometimes full sun, sometimes filtered, but always changing." "And, of course, I love our patio," she adds, "which we built ourselves." Northwest Work Lofts allows tenant improvements, so businesses can really make the spaces their own.
The building isn't the only thing Susan appreciates. "Management has been incredibly professional, helpful, and even kind," she says. "They do an incredible job of maintaining an old and cranky building, are very respectful of the tenants, and take care of things quickly and efficiently. And, they are family-run. I truly love it here."